ANTI AGING and CHEMICAL PEELS
If you have problem for :-
Fine Lines

Wrinkles

Uneven texture

Under Arm Darkness

Pigmented Skin

Melasma

Photo Aged skin

Under Eye Dark circles
Peels work by stripping the top layer of the skin thus enhancing cell turnover, evening pigmentation, refining the appearance of pore size and help smooth the appearance of fine lines and wrinkles. Within the deeper skin layers the acid increases the synthesis of collagen and other skin plumping components to give rise to firmer skin.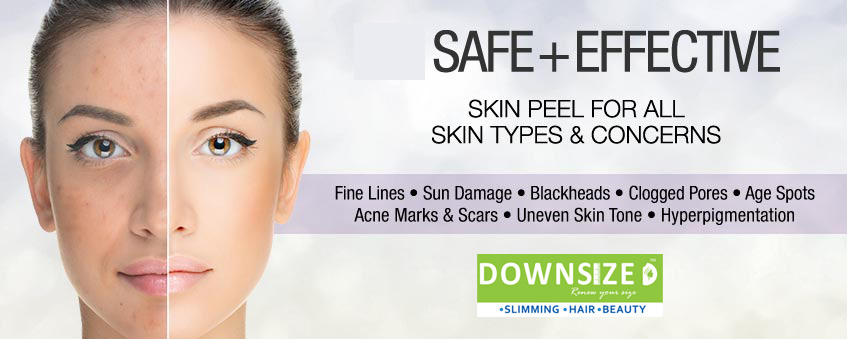 Who can benefit from it?
Anyone who wants to enhance the general appearance of their skin by brightening and clarifying the skin tone. Peels can help with oily and blemish prone skin, fine lines and wrinkles, uneven skin tone and can also help improve texture and elasticity of the skin. There is also a range available for those who have sensitive skin and rosacea.
What is the procedure?
For those new to peels, in order to get optimal results, it is necessary to prep your skin with peel products prior to the Treatment. During your treatment, your face will be prepared for the peel by cleansing, the peel is then applied and removed within a few minutes. A healing and soothing serum is then applied onto the skin
How long will the procedure last?
30-45 minutes including consultation.
Is it painful?
Depending on the strength of the peel chosen it can either feel itchy and tingly to a prickly burning sensation. Most mild peels make your skin tingle. We always start with a mild peel. The peel itself is only 5 mins so it really is worthwhile.
When will I see results?
Straightaway and most noticeable after a week.
Do I need to repeat this treatment?
For best results we recommend regular peels every 2 weeks.
What are the long-term benefits and results?
It decreases lines and wrinkles, decreases the appearance of open pores, improves the skins texture, radiance and luminosity. It improves acne, acne scarring, hyper-pigmentation and sun damage.